Filmed in front of a live audience, JESUS is a state-of-the-art theatrical stage production that has been seen by more than one million people. Witness some of the most awe-inspiring, miraculous events in the gospels as Jesus sets sail with fishermen, challenges the Pharisees, and heals the hurting. From the bustling streets of Jerusalem to the raging Sea of Galilee, experience the greatest rescue story of all time as Sight & Sound's spectacular original production comes to life in this special worldwide television debut—exclusively on TBN. Available on demand Easter weekend only: April 10-12. 
Go to this link to view the show:  https//watch.tbn.org/sight-sound-theatres-presents-jesus
Please follow the Sunday Bulletin online and our website for updated news on Mass and other parish activities.  
MOM & DAD: PASS THE FAITH
A number of points that are very important for passing on the faith might be mentioned here. First of all, perhaps, the life of piety within the family, closeness to God in prayer and the sacraments. When parents don't "hide," even unintentionally, this area of their life, the relationship with God is manifested by actions that make Him present within the family, in a natural manner that respects the children's autonomy. Saying grace at meals, reciting with the younger ones morning and evening prayers, teaching them to turn to their guardian angel and to show small signs of affection towards our Lady, are specific ways to foster the virtue of piety in children, giving them resources that can accompany them during their whole life.
Another important means is doctrine. Piety without doctrine is highly vulnerable to the intellectual pressures children will be subjected to throughout their lives. They need a knowledge of apologetics that is both in-depth and practical. Obviously, in this area as well, it's important to take into account age-specific considerations. Quite often, comments about a current topic or a book will provide a good opportunity to teach doctrine to older children; or it may be they themselves who take the initiative and approach their parents with questions. For younger children, the catechism classes they may receive in the parish or at school are an ideal opportunity for parents to review with them what they have learned, or to teach them in an interesting way certain points of the catechism that may have been omitted. The respect and love parents show for the Church's teachings will help children understand the importance of studying Jesus' doctrine.
Another key aspect is helping virtues to take root in children. If piety and doctrine are not accompanied by solid human virtues, children's thoughts and feelings will end up reflecting the way they live, and not what reason informed by faith dictates to them. Forming virtues requires stressing the importance of self-discipline, hard work, generosity and temperance. For the assimilation of these values raises the human person above mere physical appetites, and makes one more clear-minded, better able to grasp the realities of the spirit. Parents who bring up their children without any real discipline—never saying "no" to them, but instead striving to meet all their expectations—can end up closing the doors to their spirit.
Being condescending towards children in this way, although it might seem to stem from affection, is often really the desire to spare oneself the effort needed to raise children effectively, to set limits on their appetites, to teach them obedience and patience. And since the desires fostered by consumerism are, in themselves, insatiable, falling prey to it leads to a capricious and self-centered lifestyle, a spiral of self-seeking that always entails a deficit of human virtues and of concern for others. Growing up in a world where all of one's whims are satisfied stifles the spiritual life, and can make self-giving and commitment almost impossible.
Finally, we need to take into account the pressure of today's environment, for it can be very persuasive. We all know children brought up in a pious family who have been pulled away from the faith by an environment they weren't prepared to face. Therefore parents need to be very careful about where children are educated, and help create or seek out places that foster growth in the faith and human virtues. The role of parents here is similar to what happens in a garden. We're not the ones who make plants grow, but we can provide the fertilizer and water that's needed, and a suitable atmosphere.
St. Josemaria once advised a group of parents: "Don't hide your piety. Act uprightly. Then they will learn, and your children will be the crown and joy of your maturity and old age."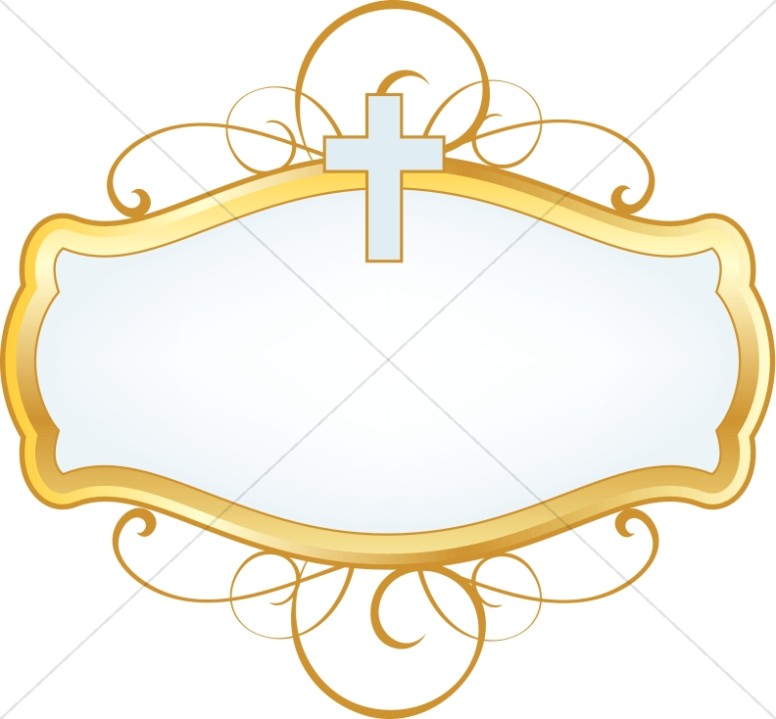 Won't you consider adding a mere $5 to your weekly donations because, like you, our bills have increased. Whatever you donate, please know it is greatly appreciated. God Bless you for your generosity! A special THANK YOU to the many families that have so selflessly increased their Sunday contribution.
We thank our parish family members that give electronically.  Your support is what allows St. Thomas to be the spiritual home it is.  Your kindness in giving electronically is a priceless.
I want to thank our families that are signing up with parishgiving.org to make their weekly contribution. Your thoughtfulness and generosity will sustain St. Thomas Parish through this difficult time. God bless you and please know that I am very grateful for your support.
                WHY MASS?
The Catholic Church teaches that you have an obligation to go to Mass every Sunday. Mass is a celebration of the Eucharist, or transformation of the bread and wine into the body and blood of Christ. Many people do not understand why the Church requires mass every Sunday. The answer is found within the Ten Commandments passed on to Moses several millennia ago.
The Sunday Obligation
The Ten Commandments, which were the believed to be the laws and moral code handed down by God, tells believers in the Third Commandment to "Remember to keep holy the Sabbath day."
For the Jews, the Sabbath was Saturday; Christians, however, transferred the Sabbath to Sunday, which was the day of Jesus Christ's resurrection from the dead. The Church says that you have an obligation to fulfill the Third Commandment by refraining from unnecessary work on Sunday and by participating in Mass, your chief form of worship as Christians.
The Catechism of the Catholic Church states that "You shall attend Mass on Sundays and holy days of obligation and rest from servile labor." The obligation is binding every Sunday. It is a holy day of obligation, a day for you to grow in your faith, and you are required to attend to the extent that you are able to do so.
Private Worship Is Not Enough
From the earliest days of the Church, Christians have understood that being a Christian is not a private matter. You are called to be Christians together. While you should engage in the private worship of God throughout the week, your primary form of worship is public and communal, which is why Sunday Mass is so important.
Can You Be Excused From Sunday Mass?
The precepts of the Church are the requirements of the church that are deemed necessary for you to fulfill upon pain of mortal sin. Mass is one of those requirements, but there are a few situations, where you may be excused from Mass.
If you have a debilitating illness, you may be excused from Mass, or if there is extremely bad weather that would make your attempt to getting to Church unsafe, you are excused from attending. The bishop from some dioceses will announce a dispensation from attending on Sunday if travel conditions are unsafe. In some cases, priests may cancel Mass in order to preemptively protect parishioners from harm.
If you are traveling and you cannot find a Catholic Church nearby or cannot make it for a good reason, then you may be excused from attending Mass. You should check with your priest to make sure that your reason was valid and that you did not commit a mortal sin. You are required to be in a state of grace when you attend your next Mass and to participate in Holy Communion. If your reason was not acceptable by the Church, you will require absolution by your priest.
The power of the Mass for you!  It is the sacrifice of sacrifices, because it is the sacrifice of God for US.  There is NO better activity that anyone in the entire world can do than attend a Mass in the state of grace, and receive Jesus in the Eucharist. Like the Blessed Virgin Mary, we become living tabernacles of God after Communion!  Through time and space, we connect with the original Last Supper (the Church does not re-sacrifice Jesus at each mass;  rather, each Mass is a re-creation of the original Mass).
Give the gift of Eternal Life to your child through the Holy Sacrifice of the Mass and the Eucharist.

The sacrament of Confession is available every Saturday from 4 to 4:45 p.m.; 7:30 to 8:15 p.m. and before the 7:30 a.m. Mass on Sunday.

+++++++++++++++++++++++++++++++

The Flame of Love is being lit at
St. Thomas the Apostle
Our Flame of Love Holy Hour  from 8:00am to 9:00am. in the main Church the FIRST Saturday each month. Meditation on the mysteries of the Rosary will be offered before the Blessed Sacrament.  We hope to make this first Saturday devotion every month to console the Sacred Heart of Jesus.
===============================================
Are you tired, worried, suffering?  Come and be renewed through the gift of our Lord, present to you in the Most Blessed Sacrament.
Come and find rest for your soul. Every Monday we offer the gift of Adoration from 7 a.m. until  7 p.m. in the Chapel. Take advantage of this spiritual and grace-filled encounter with Jesus. Stop in and spend some time with Him. No one who encounters Jesus, leaves the same. Be renewed in mind and spirit by His sacred Presence.
"When we go before the Blessed Sacrament,
let us open our heart; our good God will open His.
We shall go to Him; He will come to us; the one
to ask, the other to receive. It will be like a
breath from one to the other."
– Saint John Vianney
ST. THOMAS THE APOSTLE MASS TIME
Sunday Masses: 7:30, 9:30 and 11:30 a.m.
Our Saturday Vigil Mass and Sunday Mass is 5:00 p.m.
++++++++++++++++++++++ 
    CONFESSIONS: 

Every Saturday:  4:00 to 4:45 P.M. and  7:30 p.m. to 8:15 p.m.
No evening Confessions at this time.
+++++++++++++++++++++++++++++++
MASS
       Please be on time for this Mass.  The Chapel is limited to the number of people we are permitted to hold, once we reach capacity, the doors will be closed and you will need to go to the 9:30 Mass at the main Church.
The final blessing at the end of Mass is given by Jesus, through the celebrant. Leaving Mass before this blessing is given, is leaving the Last Supper before Our Lord has finished giving you His blessing.
We are guests at the Lamb's Supper. Let's not walk out before He has dismissed us with His personal blessing. He has made the greatest sacrifice with His precious Body and Blood, we can sacrifice an hour or less of our time in gratitude and respect.
Please: The Final Blessing from the priest is coming through him, from the hand of God.  You are encouraged to stay and receive that grace.