Widely considered one of the cornerstones of western classical music, Beethoven's fifth symphony is one of the most frequently played, and most easily recognized.  Its four opening notes are known world wide, and they can be heard even in commercials and other pop culture versions.  We can probably all hum the "short, short, short long" notes of it if we want, perhaps ahead of some big announcement.
Similarly does St. Luke's gospel, also a cornerstone of our faith, has a consistent theme that runs through it.  Not a musical one, of course, but one of mercy and healing written for Gentiles, all those non-Jewish readers of the time. Luke's masterpiece is from the outset a message of good news to the wide world, beyond that of the Jews.
In this weekend's selection, Jesus has already started on His long journey to Jerusalem, a main thread of Luke's writing leading to Holy Week.  Along His way, He now comes to Samaria, land of the people so hated by the Jews.  There He meets ten lepers and cures them.  But, to His dismay, only one healed man comes back to thank Him.  A disgraceful 10 percent gratitude return!  And who is the man but a Samaritan!  He is the first of two "Good Samaritans" Jesus will talk about.  We will hear this story again in about 6 weeks in the Readings for Mass on Thanksgiving Day.
For now, please concentrate, if you will, on Our Lord's very human reaction.  You can almost hear it in His voice.  "Ten were cleansed, were they not?  Where are the other nine?  Has no one but this foreigner returned to give thanks to God?"  Note two things here. First, that Jesus doesn't use the word 'Samaritan', out of kindness or perhaps to avoid any hint of racism.  Secondly, He gives the credit to God for the cure, although He later will reveal that He could have said it of Himself.  Do you also hear sadness in His voice, one that often comes when love is unrequited?  I can even imagine putting those feelings as a lyric to fit Beethoven's famous four notes: "O Look how sad!"
That question "Where are the other nine?" has a way of rolling down the centuries right to us.  In a way, it embraces all the ingratitude to God that we his free-willed creatures, massed since creation.  Sadly, that number includes most of us at times. We have been given so much by our good God, and yet our prayers mostly include requests for even more. 
Here is one of those rhetorical questions characteristic of homilies and waiting for the hearer's answer:  "Are you grateful to God?" If we're honest with ourselves, our answer could prove embarrassing, leading us to a form of despair. But the good news is that our God loves us too much to hold our discourtesy over our heads. One sincere act of contrition, followed by praise of Him for His unfathomable goodness to us, you and me, and He smiles and reaches out to hug us as only He can.
Back to Beethoven for a closing.  I know nothing of that man's religion, but I have to wonder whether or not he was a man who revered the Lord.  Was he grateful?  Note that he was already growing deaf when he wrote his fifth symphony sometime between 1804 and 1808.  That sad condition was to be his until the end of his productive life as a master composer.  But even though he never heard the actual notes played on an instrument, not to mention the audience applause afterward, he had the gift of "hearing" the notes in his brain as he wrote.  More than enough to thank God. 
We who can hear those notes, and many more of his composition three centuries later, can and must add that to our list of things for which to be grateful.  And no question about it, God will be smiling at us.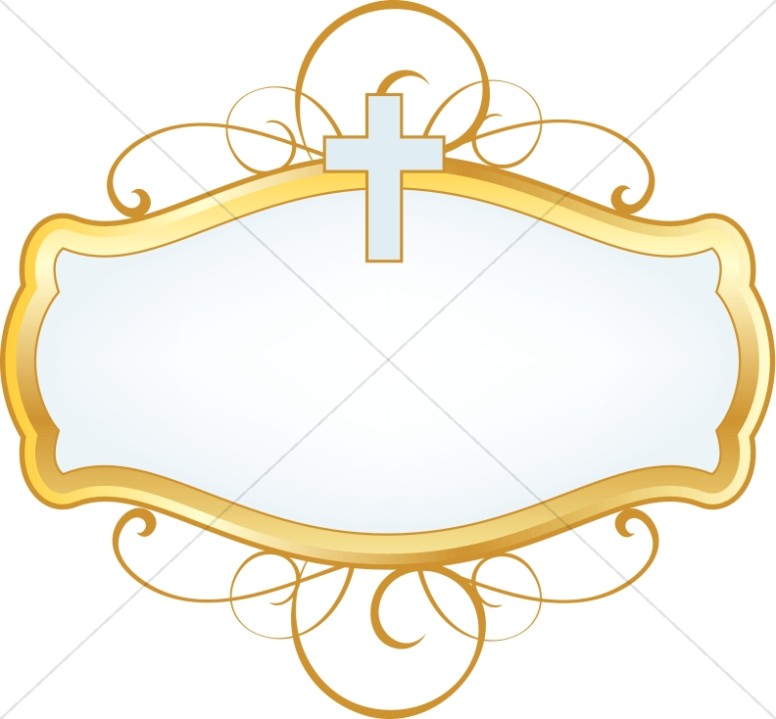 Won't you consider adding a mere $5 to your weekly donations because, like you, our bills have increased. Whatever you donate, please know it is greatly appreciated. God Bless you for your generosity!
We thank our parish family members that give electronically.  Your support is what allows St. Thomas to be the spiritual home it is.  Your kindness in giving electronically is a priceless help in getting us through the summer months. God bless you.
Message to Parents:
You are the primary teachers of the faith to your children.  Your deepest legacy in life will be helping your children know God and, through God's grace, to get to heaven.  It is never too late to make this a priority and to ask God's assistance.
Your good example of faithfulness to Sunday Mass, prayer and moral decency preaches more eloquently than the homily of any priest. When children see that their parents love Sunday Mass they likewise will grow to love it too. Too often parents "come for the kids" and kids come because "Mom and Dad brought me."  Articulate to your children your love for Jesus, why you attend Sunday Mass as a family and why their instruction in the faith in school or at CCD is one of the most important gifts you can give them. I ask that you live Sunday as the Lord's Day, a day that includes Holy Mass, religious instruction, leisure activities, a family meal, spiritual readings, and acts of charity.
Please take an active role in the catechetical instruction of your children.  This is a great opportunity to witness to your faith and to tell stories of how your own parents, family members and friends handed on the faith to you.  Children delight in stories and these conversations can be part of the tradition handed down to the next generation.  Introduce them to the stories of the saints.  In a time where society elevates entertainers and professional athletes to "hero" status quickly, you will be doing your children a huge favor if you share with them the stories of those that have made the "eternal hall of fame."
Please make prayer a natural and regular part of family life.  Pray before bedtime, before meals, and in difficult situations such as illness or stress in the family.  Ask your children for their prayers for you, explaining that God loves children's prayer in a special way.  Catholic educator Jim Stenson writes that children often feel that they cannot contribute big things to family life but they can learn that their prayers are powerful before God.  When your children see you living your faith happily, they learn an important life-lesson: that prayer is part of grown-up life.
Show children by your example the need for God's mercy, forgiveness and love in the Sacrament of Reconciliation. No matter what sins we have committed, God's love surpasses them.  Confession gives us a chance to "hit the reset button" on our relationship with God.  It is particularly a helpful sacrament for adolescents as they navigate very challenging years.  When adolescents see confession as a normal activity for parents and peers, it becomes a normal and helpful step in their own lives.
I would like to add a brief note to fathers:  Research studies show that children more regularly practice their faith when they see both their mother and father practice it together.  These studies also indicate that it is the faith practice of the father that most helps both boys and girls to see faith practice as an important adult activity.  So, in a particular way, I ask all fathers to be heavily involved in faith formation and to consider volunteering as catechists in religious education programs.
I know that fidelity to the Church's vision of family life is challenging, especially in our increasingly secular culture.  You and your family can offer society at large a powerful witness to the primacy of God in your life.  Jesus did not promise that His way would be easy but He did promise that He would supply the grace needed to live your vocation.  I ask you, fathers and mothers of young families, to imitate Joshua and the people of Israel who, when asked whether they would serve the Lord or pagan gods, gave the answer: "But as for me and my house, we will serve the Lord!"  This message is from Cardinal Sean O'Malley from the Archdiocese of Boston.
Give the gift of Eternal Life to your child through the Holy Sacrifice of the Mass and the Eucharist.

The sacrament of Confession is available every Saturday from 4 to 4:45 p.m.; 7:30 to 8:15 p.m. and before the 7:30 a.m. Mass on Sunday.

+++++++++++++++++++++++++++++++

The Flame of Love is being lit at
St. Thomas the Apostle
Our Flame of Love Holy Hour  from 8:00am to 9:00am. in the main Church the FIRST Saturday each month. Meditation on the mysteries of the Rosary will be offered before the Blessed Sacrament.  We hope to make this first Saturday devotion every month to console the Sacred Heart of Jesus.
===============================================
Are you tired, worried, suffering?  Come and be renewed through the gift of our Lord, present to you in the Most Blessed Sacrament.
Come and find rest for your soul. Every Monday we offer the gift of Adoration at 7 p.m. in the Chapel. Take advantage of this spiritual and grace-filled encounter with Jesus. Stop in and spend some time with Him. No one who encounters Jesus, leaves the same. Be renewed in mind and spirit by His sacred Presence.
"When we go before the Blessed Sacrament,
let us open our heart; our good God will open His.
We shall go to Him; He will come to us; the one
to ask, the other to receive. It will be like a
breath from one to the other."
– Saint John Vianney
ST. THOMAS THE APOSTLE MASS TIME
Sunday Masses: 7:30, 9:30 and 11:30 a.m.
Our Saturday Vigil Mass and Sunday Mass is 5:00 p.m.
++++++++++++++++++++++ 
    CONFESSIONS: 

Every Saturday:  4:00 to 4:45 P.M. and  7:30 p.m. to 8:15 p.m.
No evening Confessions at this time.
+++++++++++++++++++++++++++++++
MASS
       Please be on time for this Mass.  The Chapel is limited to the number of people we are permitted to hold, once we reach capacity, the doors will be closed and you will need to go to the 9:30 Mass at the main Church.
The final blessing at the end of Mass is given by Jesus, through the celebrant. Leaving Mass before this blessing is given, is leaving the Last Supper before Our Lord has finished giving you His blessing.
We are guests at the Lamb's Supper. Let's not walk out before He has dismissed us with His personal blessing. He has made the greatest sacrifice with His precious Body and Blood, we can sacrifice an hour or less of our time in gratitude and respect.
Please: The Final Blessing from the priest is coming through him, from the hand of God.  You are encouraged to stay and receive that grace.