St. Thomas the Apostle will resume our regular Sunday Mass schedule beginning on June 6th.
There will be NO 9:15 Mass in the Chapel.
Saturday Vigil:  5:00 p.m.
Sunday:  7:30 a.m.; 9:30 a.m.; 11:30 a.m. and 5 p.m.
  You MUST wear a mask to attend Mass.  Please be sure to have it on before entering Church.
Parents, as the primary teachers of the faith to your children, please have them join you in the celebration of Mass.
Consider reading the bible with them, choosing chapters that are they can relate to. For the young children there are many children's bibles available that are on their level.
Saint Thomas has a new ministry "Journey of Hope and Peace", to support people (and their caretakers) battling cancer.
Members of our ministry have either had cancer or have been a caregiver to a cancer patient. Our ministry provides prayer support, visits to the patient and family, a listening ear and sharing cancer/caregiver experiences along with practical assistance.
The members of this ministry have taken spiritual ministry training provided by Cancer Treatment Centers of America.

Below is the assistance we offer: 
Praying for and/or with the patient and caregiver

Spend time with patient and caregiver to listen and share our knowledge attained through our spiritual ministry training and combined cancer experiences

Bring the Holy Eucharist if requested

Provide meals for patient / caregiver

Prayer shawls, lap robes and hats for our chemo patients.
If you are in need of the services offered by Journey of Peace and Hope, please call the Rectory at 610.459.2224.
HEAVEN meets EARTH
Mark Forrest, an Irish Tenor, will visit St. Thomas on March 23, 2020. Mark will lead us through his "Come Walk With Me" evening. This is a time to reflect on your personal relationship with Jesus. Mark will take you through reflections and healing in the presence of Jesus in the Blessed Sacrament.
Enhance your Lenten journey by being part of this spiritual evening of grace and healing.
Take time from the "busyness" of the world to give our Lord one hour of your week. Jesus calls YOU to come and learn what His plan is for your life journey. Come and receive grace and healing.
       PLACE            St. Thomas the Apostle
       DATE             To Be Announced
       TIME               7:30 p.m
Twelve Biblical Reasons For Wanting To Spend One Hour With Jesus In The Blessed Sacrament
1. He is really there!
"I myself am the living bread come down from heaven." (Jn 6:35)
2. Day and night Jesus dwells in the Blessed Sacrament because of his Infinite love for you!
"Behold I will be with you always even to the end of the world," because "I have loved you with an everlasting love, and constant is my affection for you." (Mt 28:20; Jer 31:3)
3. The specific way that Jesus asks you to love him in return is to spend one quiet hour with him in the Blessed Sacrament.
"Where your treasure is, there is your heart…." "Could you not watch one hour with me?" (Mt 6:21; 26:40)
4. When you look upon the Sacred Host, you look upon Jesus, the Son of God.
"Indeed, this is the will of my Father, that everyone who looks upon the Son and believes in him shall have eternal life. Him I will raise up on the last day." (Jn 6:40)
5. Each moment that you spend in His Eucharistic Presence will increase his divine life within you and deepen your personal relationship and friendship with him.
"I have come that you may have life, and have it more abundantly." "I am the vine and you are the branches. Whoever remains in me and I in him shall bear much fruit because without me, you can do nothing." (Jn 15:5)
6. Each hour you spend with Jesus will deepen his divine peace in your heart.
"Come to me all of you who are weary and find life burdensome and I will refresh you…" "Cast all of you anxieties upon the one who cares for you…" "My Peace is My Gift to you." (Mt 11:28; Pt 5:7; Jn 14:17)
7. Jesus will give you all the graces you need to be happy!
"The Lamb on the throne will shepherd them. He will lead them to the springs of life-giving water." (Rev 7:17)
8. Jesus is infinitely deserving of our unceasing thanksgiving and adoration for all he has done for our salvation.
"Worthy is the Lamb that was slain to receive honor, glory and praise." (Rev. 5:12)
9. For peace in our country!
"When my people humble themselves and seek my presence… I will revive their land." (2Chr 7:14)
10. Each hour you spend with Jesus on earth will leave your soul everlastingly more beautiful and glorious in heaven!
"They who humble themselves shall be exalted…." "All of us, gazing on the Lord's glory with unveiled faces, are being transformed from glory to glory into his very image." (Lk 18:14; 2Cor 3:18)
11. Jesus will bless you, your family and the whole world for this hour of faith you spend with Him in the Blessed Sacrament.
"Blessed are they who do not see and yet believe…" "Faith can move mountains…" " What is needed is trust… " "Behold I come to make all things new." (Jn 20:29; Mk 11:23; Mk 5:36; Rev 21:5)
12. Each moment you spend with Jesus in the Blessed Sacrament brings joy, pleasure, and delight to his Sacred Heart!
"My joy, my pleasure, my delight is to be with you." (Prov 8:31) 
Every Monday, from 7 a.m. to 7 p.m., we have Jesus present on the Altar for Adoration. Here He waits for each of us to take a few minutes from our busy day and stop by to spend quiet time with Him.  Jesus is alive and truly present in the Eucharist, sitting with Him is truly being in the real presence of the Lord.
If you have never attended Adoration or don't understand what it is all about, stop in and experience this grace filled devotion. You can spend your time as you feel led to do. You can bring spiritual reading material, the Bible, prayer book, say the rosary, or just sit quietly in His presence. The Holy Spirit will guide you.
We are living in a time of over activity and high stress. Adoration is great therapy for both. 
Adoration is held in the Chapel. 
Please, this is a personal invitation form Jesus
to come and visit with Him.
Let us help your business!!! Become a sponsor for St. Thomas the Apostle School and your advertisement will be seen by over a 1,000 people. Your business will be promoted during all our Volleyball and Basketball games for the season.  We will also advertise your business during our Catholic Schools Week.
One sport season is $400
Both seasons is $600
If you would like to come on board as a sponsor, or need more information, contact Lori Cellucci at 484.437.6166
+++++++++++++++++++++++++++++++++++++++++++++++++++++++++++++++++++++++
The only thing necessary for the triumph of evil, is for good men to do nothing.  (Edmund Burke)
The modern holocausts is the horror of abortion  in our country. The most horrendous being the law New York just sanctioned, the killing of full term babies, and not permitting those that survive the abortion the chance to live. It is legal to allow them to die without any intervention.
Please, stand up and fight against this evil by writing your state representatives NOW.  Educate yourself and your families on what abortion is and how gruesome and barbaric the procedure is for the child.
Don't be part of the problem with silence, be the solution by being a voice for these unborn babies.
Stop INFANTcide before it rears it's head in Pennsylvania.
Let us encourage Adoption; not Abortion.
Abortion is only legalized murder.
Woe unto them that call evil good, and good evil; that put darkness for light, and light for darkness; that put bitter for sweet, and sweet for bitter!  Isaiah 5:20   We are now living in these times.
Here is an article from the New York Herald-Whig that addresses the importance of being a Catholic voter:
So what exactly could be done to stop this abomination? It is actually quite simple. Being a Catholic myself, I am suggesting that my fellow Catholics could stop this slaughter by the Democratic Party by no longer voting for any Democrat until their party recognizes the right to life for the unborn. A vote for any Democrat, no matter how "good" that candidate might be, still strengthens the Democratic Party. To make the message truly meaningful, they all must be excluded.
I understand party loyalty, but the extremist positions of the Democratic Party of today moves it far away from the Democratic Party ideals of our parents, yet nearly half of Catholics still vote for them. If just half of that number from the last election refused to vote for another Democrat because of this one issue, their opponents would win by a landslide, sending an unmistakable message that could not be ignored.
Please keep one coincidental statistic in mind when you next go to the polls. The number of abortions performed in this country since Roe v. Wade became law is nearly equivalent to the number of votes cast for the Democrat in the last presidential election.
Is this what you want your vote to stand for?    William J. Postle
SLEEPING WHILE THE HOUSE BURNS
T H E  N O W  W O R D w i t h  M A R K  M A L L E T T
THERE is a scene from the 1980's comedy series The Naked Gun where a car chase ends with a fireworks factory blowing up, people running in every direction, and general mayhem. The main cop played by Leslie Nielsen makes his way through the crowd of gawkers and, with explosions going off behind him, states calmly, "Nothing to see here, please disperse. Nothing to see here, please."

With fire engulfing the Cathedral of Notre Dame, many of us saw the collapse of the roof as an apt symbol of the collapse of Christianity in the Western World (see Christianity Burns). But others saw this as a complete overreaction and attempt to fear-monger.
This is a call, then, not to build cement bunkers and hide under the bed, but to purify our hearts and…
…be blameless and innocent, children of God without blemish in the midst of a crooked and perverse generation, among whom you shine like lights in the world, as you hold on to the word of life… (Phil 2:14-15)
No, my message is not one of doom of gloom. But what is happening around us most certainly is. Again I ask, what do you think is more "doom and gloom"—that Our Lord comes to put an end to this present suffering and bring about peace and justice… or that we continue to live under the beating of war drums? That abortionists continue to tear apart our babies and thus our future? That politicians promote infanticide? That the scourge of pornography continue to destroy our sons and daughters? That scientists continue to play with our genetics while industrialists poison our earth? That the rich continue to grow richer while the rest of us grow more in debt? That the powerful continue to experiment with the sexuality and minds of our children? That entire nations remain malnutritioned while Westerners grow obese? That Christians continue to be slaughtered, marginalized, and forgotten around the world? That clergy continue to remain silent or betray our trust while souls remain on the path to perdition? What is more gloom and doom—Our Lady's warnings or the false prophets of this culture of death?
If your husband, wife, children, grandchildren, friends or acquaintances still think that you are a messenger of doom and gloom, then remain silent. The only thing that will convince them may be what is happening in once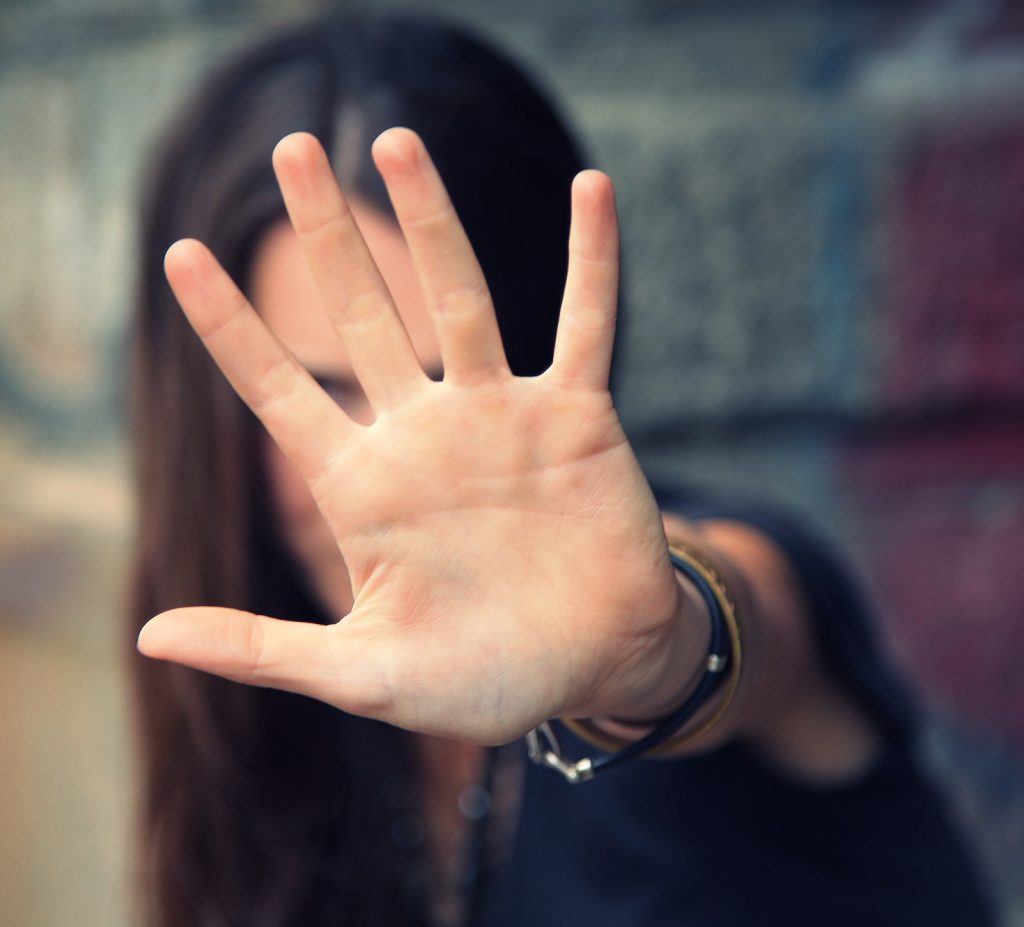 oil-rich and comfortable Venezuela. As The Washington Post reports, that country, now collapsing under failed Socialism, is finding itself literally on its knees (like the Prodigal Son) and has thus turned inward: "Short of electricity, food and water, Venezuelans return to religion" declared the headline. [11]
It doesn't have to be this way. God doesn't want us to suffer. He doesn't want to punish mankind. That is not my desire nor prayer either. But if, like the Prodigal Son, we insist on going our own way resulting in the destruction of not only the planet, but most especially souls… it may take a pigpen for the naysayers to finally wake up.
…I am prolonging the time of mercy for the sake of [sinners]… Speak to the world about My mercy; let all mankind recognize My unfathomable mercy. It is a sign for the end times; after it will come the day of justice. While there is still time, let them have recourse to the fount of My mercy; let them profit from the Blood and Water which gushed forth for them.. —Divine Mercy in My Soul,Diary, Jesus to St. Faustina, n. 1160, 848